When it comes to software there are many options. Choose the right one that fits your business needs.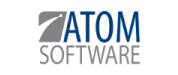 ATOM is a tax office software program designed specifically for tax offices that assists with the day to day hassles management must face. The final product was shaped in collaboration with professional software engineers and yielded one of the most innovative programs to hit the tax industry in years.
Contact us at: atomanager.com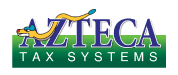 We have been in the Tax Preparation Industry since 2006. We know taxes inside and out; We know Tax Preparer's needs and support them 100% with; Tax Software (ATS Software), Tech Support(Computers, network, printer, all IT Support included), Software Training, Tax Licenses Guidance ( CTEC, Bond, PTIN & EFIN).
We know what it takes to run your Tax Preparation business; This is where we come and partnership to help you succeed. We work with you 7 days a week during tax season.
Contact us at: aztecataxsystems.com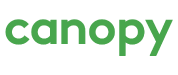 Canopy's easy-to-use practice management and tax resolution software helps make tax professionals' work more efficient, simple, and lucrative. Canopy eliminates busy work by organizing clients and tasks, making client communication seamless, auto-populating IRS forms, automating tax analysis, storing data and documents, and simplifying everyday tasks.
Contact us at: canopytax.com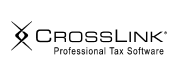 Maker of the CrossLink™ Suite of professional tax software solutions, Petz Enterprises has been providing compliance solutions to the accounting and tax industry for more than 35 years. We strive to be a "high-touch" company known for our extremely high product and service standards with a focus on customer input that enables the development of unique, client-inspired innovations.
Contact us at: crosslinktax.com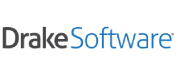 Drake Software is a top-tier provider of professional tax preparation software. Drake provides the tools and support tax professionals need to build their businesses and attract new clients. Our customers know they can rely on Drake for comprehensive product excellence and value. More than 50,000 tax professionals nationwide use Drake.
Contact us at: drakesoftware.com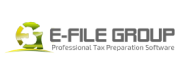 Your business success is our first priority. As an owner of a tax business with high volume, your success will depend largely on how quickly you implement increased accuracy and efficiency of your office. E-File Tax Group understands this challenge and we make it our personal commitment to give you a stable solution that is fast, and accurate year after year.
Contact us at: efilegroup.com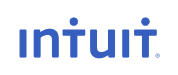 Intuit Solutions for Tax Professionals: Whether you are new to tax or an experienced professional, we have products, people and solutions to help you & your clients thrive.
Contact us at: proconnect.intuit.com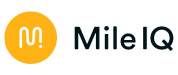 The app uses automatic mileage tracking to calculate mileage while driving for business purposes that can then be used to report for reimbursement and potentially a tax deduction with the IRS, being attributed as the first mobile app to passively track such data.
Contact us at: mileiq.com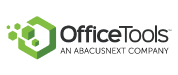 We are the leading provider of practice management software and educational resources for firms in the tax preparation and public accounting industry. Our flagship application, WorkSpace™, combines a suite of core productivity and management features into an integrated solution, operated from a single-screen user interface.
Contact us at: officetools.com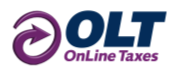 Online Taxes tax preparation service provides simple, fast and secure tax preparation software and online tax help for online filing of your income tax return.
Contact us at: olt.com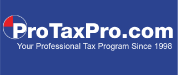 Since 1998, ProTaxPro has been providing low cost, secure tax software to the tax professional. We believe ProTaxPro is Your Comprehensive Professional Tax Program, offering free printing and free eFiling and and extensive list of Federal and State invidual forms and schedules.
Contact us at: protaxpro.com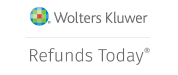 Refunds Today's full line of professional tax solutions includes 1040 individual and business (1120, 1120s, 1041, 1065) software, along with W2-1099 preparation software, and Accounting software to name a few.
Contact us at: refundstoday.com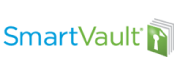 Online document storage and secure file sharing that's built for business. Embedded workflow inside of your favorite accounting and business apps.
Contact us at: smartvault.com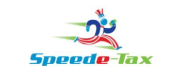 Speedetax is a Brand and Business Division of Meghna Agency Services Inc, a New Jersey Domestic Corporation. We are also a CCHSFS affiliate and Service Bureau over quarter of a century. With this extensive experience, we continue to be the premier product and service provider of tax professionals.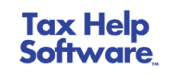 Tax Help Software give you IRS transcripts instantly and securely from your computer not the cloud. Our users have downloaded over 90,000,000 IRS transcripts and processed over 75,000 Reports.
Contact us at: taxhelpsoftware.com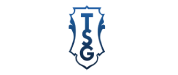 TSG is designed by tax pros for tax pros like you – for the best products and services year round, and help when you need it. Our goal is to provide you superior professional tax software and tax-time products; coupled with easy to offer services that provide clients real value and are low maintenance for the business as a whole.
Contact us at: tsgtaxpros.com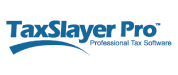 Accommodating tax preparation practices of all sizes, TaxSlayer Pro includes free, unlimited federal and state eFiling solutions, as well as local taxes. TaxSlayer Pro offers unlimited, year round support with every software purchase. No additional fees. We're here for you.
Contact us at: taxslayerpro.com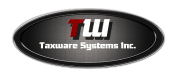 Taxware Systems offers a full line of Tax Preparation Software designed for the everyday tax professional.
Contact us at: taxwaresystems.com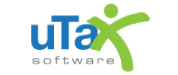 uTax Software provides a robust platform of solutions for tax offices, ranging from our tax program, mobile app, affiliate programs and marketing services, to help our customers grow their client base and become more profitable. We supplement that with an experienced team that provides a first class customer service and training experience.
Contact us at: utaxsoftware.com