Adding insurance services to your tax businesses can be an easy way to make more money. Check it out.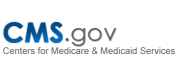 The Centers for Medicare & Medicaid Services is part of the Department of Health and Human Services (HHS). We're here to help the people who use our programs to get high quality, effective care that results in lower costs. When Americans have coordinated care, they can make the most of our health care system.
Contact us at: cms.gov
Aspira A Más, una división de IHC Specialty Benefits, es una organización de mercadeo y distribución que presta todos los servicios y se concentra en ofrecer los mejores productos y servicios de seguro de salud para consumidores. Estamos dedicados a crear oportunidades profesionales para los hispanos y ofrecer productos de seguro médico principal.
Contact us at: aspiraamas.com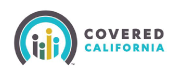 Covered California is where Californians can get brand-name health insurance under the Patient Protection and Affordable Care Act. CoveredCA.com is sponsored by Covered California and the Department of Health Care Services, which work together to help health insurance shoppers get the coverage and care that are right for them.
Contact us at: CoveredCA.com